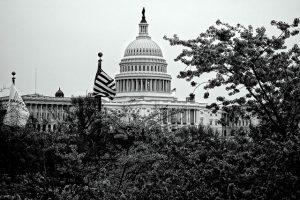 The House Education and Workforce Subcommittee on Workforce Protections will hold a hearing tomorrow on reducing protections for the American workforce.
Titled "Regulatory Reform: Unleashing Economic Opportunity for Workers and Employers," the Republican majority has invited Karen Harned, Executive Director of the National Federation of Independent Business Small Business Legal Center, Dr. Douglas Holtz-Eakin, President of the American Action Forum and Mr. Ryan K. Odendahl, President of the Kwest Group in Perrysburg, OH who will be testifying on behalf of Associated Builders and Contractors.
The sole Democratic witness will be Heidi Shierholz of the Economic Policy Institute (and my former colleague at the Department of Labor where she served as Chief Labor Economist.
You can watch the hearing live, here at 10:00 am tomorrow morning.
As you might imagine, none of the Republican witnesses are friends of workers. NFIB, for example, sued OSHA over the agency's statement during the Obama administration that even non-unionized workers have the right to have representatives walk around on inspections with them. They also have a very helpful publication on their website equipping members with everything they need to know to prepare for an OSHA inspection, except for a warning to make sure their workplace is safe.
Holtz-Eakin was head of the Congressional Budget Office from 2003-2005 currently president of the American Action Forum policy institute, a conservative think tank that rants and raves about the costs of regulations while ignoring their benefits. AAF has been very excited about Trump's de-regulaory activities, boasting that his actions have already saved each American a total of $11.83 — not enough for a decent first-aid kit, much less burying your loved one.
And, of course, the Associated Builders and Contractors love to oppose all things OSHA and were a signatory to the (failed) lawsuit against OSHA's silica standard, calling it technologically and economically infeasible, and also calls for the repeal of OSHA's electronic recordkeeping regulation.
Heidi Shierholz has been a fierce advocate for workers on a variety of issues including forced arbitration, health and safety, the minimum wage and Trump's attacks on DOL's tip rule and protections for investors.